What is the Float Training Academy?
As the sister business of The Float Spa, The Float Training Academy was created to provide an ideal training environment for the kind of wellbeing professionals we work with.  In fact, we opened this business due to overwhelming demand for such a space from the yoga instructors, meditation teachers, massage therapists and other therapists we see on a regular basis.  They told us what they would want from a training facility including the sort of space and service they required and we delivered.
The Float Spa is a hugely successful health and wellbeing centre in Hove offering floatation therapy, yoga classes, massage, acupuncture, an infrared sauna, chiropractic care and other complimentary therapies.  A large part of what has made The Float Spa so popular is the immaculate but relaxing interior and superb customer service so we have carried these attributes over to The Float Training Academy which is located just upstairs from The Float Spa.  Our well known high ethical standards will also be carried over to The Float Training Academy.
In addition to providing a training space perfect for wellbeing professionals, The Float Spa's founder, Camille Pierson, often gets asked to share her business expertise as many trainers, therapists and instructors have all the wellbeing knowledge they need but don't know much about running a business.  That's why she is offering wellbeing business skills training as separate courses for wellbeing professionals or as add ons to their courses.
To find our more about what we can offer instructors and learners, contact us.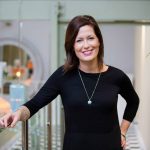 Founder of The Float Spa & Float Training Academy, Camille knows a thing or two about the wellbeing industry and how to maximise results with clients and also wellbeing professionals.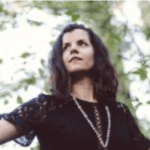 n ex-secondary English teacher, Helen now runs her small business, Meditate with Helen, from her garden workspace in Hove, UK, creating beads for meditation as well as teaching meditation and nature-based creativity workshops, retreats, courses.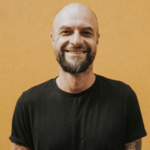 Nathan is a highly experienced massage therapist, and specialises in Ayurvedic Yoga Massage.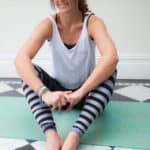 Rosie Iles-Jonas has been practicing yoga since she was a child and teaching classes, workshops and retreats full time since 2015, with over 2500 hours teaching experience.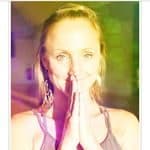 Originally a trained professional Dancer for Opera, Emma has been teaching movement & Yoga for over 20 years.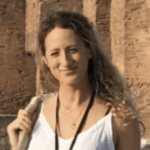 A quiet, focused and considerate demeanor where teaching with heart is central to her classes, Tiffany guides with experience, integrity and sincerity.